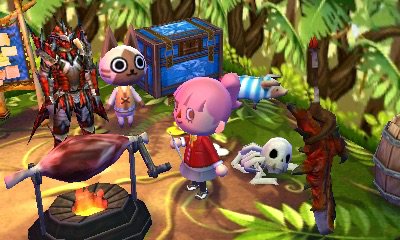 Nintendo of America announced today that a new animal named Felyne and a Monster Hunter furniture set are coming to Animal Crossing Happy Home Designer next month. You'll be able to download the character, with the furniture, on November 9th via Spotpass!
The character and furniture set will also be coming to Europe. They will be available next Monday (November 2nd) in Europe via Spotpass.
Are you playing Animal Crossing: Happy Home Designer? Please share your best houses with us in the comments (and don't forget to include a QR code so we can visit them).
Sources: Nintendo America and Nintendo Europe